The Unthinkable
November 21, 2010
I rode the bus to school that day,
and gave the Unthinkable not a thought.
To and from classes I went on my way
learning what I was being taught.

At last, the end of the day was near.
All I wanted was just to go home.
Little did I know the Unthinkable was near.
But in that direction my mind did not roam.

We would have made it home that day,
but our quiet ride was cut short.
I guess the Unthinkable got its way.
Unpreventable are happenings of this sort.

I hear a crash, and then some screams.
Everything goes dark after that.
I awake to the sight of EMTs
wondering where I hurt at.

The Unthinkable happened just now.
I've been in a horrible crash.
There are so many things I want to know,
but I'm just too tired to ask.

To the hospital I am taken,
where they decide to air lift me.
I'm very scared and quite shaken.
What on earth is wrong with me?

It is morning when I wake,
my body is quite sore.
14 stitches my leg did take;
and with each breath, my ribs hurt more.

I look at my parents with questioning eyes,
the news the have isn't good.
I learn of the loss of four young lives,
and the tears begin to flood.

I don't want to believe what they've told me.
But yet, I know it's true.
Four great kids taken from our community.
I don't know what to say or do.

I'm home in just a few days;
the Unthinkable constantly on my mind.
I hurt in so many different ways
that comfort is hard to find.

The funerals were tough to face;
seeing the lifeless bodies, once so energetic.
As I look at them one last time, my heart breaks.
How will I ever get through this?

But I manage to pull through;
and don't let the Unthinkable bring me down.
Without Jesus, I wouldn't have made it though.
His presence then is why I'm alive now.

He was there with me on that day
when the Unthinkable did strike.
He kept me out of Death's way;
so to Jesus, I owe my life.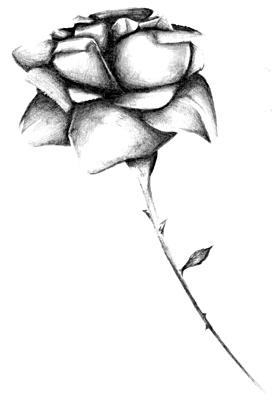 © Yisrawayl G., Philadelphia, PA