Along The Current
November 19, 2010
A leaf floats in the breeze
Dancing along the current,
Slowly making its way to the ground.
It crashes onto a pile
Of leaves that are the same,
But different.

There, it waits for it's time to come.
Crushing, crackling
Beneath the footsteps
Of careless amblers,
Dragging their feet on the ground.

The wind picks up again
Taking the leaf into the air
Broken, cracked, but still in tact,
It soars over the others that have fallen.

The journey it takes is a reward,
A second chance to stay together.
Finding home far away from
The fools – destroyed by their own recklessness,
Too eager to fall off the branch
That kept it safe from harm.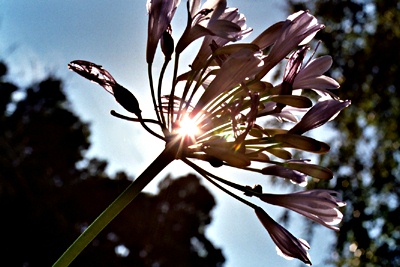 © Brandon W., Redwood City, CA