Sinking In Your Love
November 17, 2010
In the water I went in way too deep,
doubting that I'd ever sink.

Trusting someone to keep me above,
and never turning back on my love.

It was all fine and the water was great,
there was never a moment I sank before it was too late.

I went in and out the water a couple of times,
but each time I was saved by the same every night.

But, I let myself go in way too deep,
now I have no doubts that I will sink.

I guess I put my trust in something that's fake;
Feels like I've jumped in the shallow part of a lake.

The water was cool, and flowing fine,
ever since you walked into my life.

But now it's turned hot, black, and still,
the ground beneath me, I can no longer feel.

I saw this coming, but not this fast.
"Longer," I thought, "Longer it would last."

Now I'm sinking slowly with no way out,
but, I'm not like a baby I won't sink and pout.

At least I'm trapped under your water of love,
at least it's your water I'm no longer above.

I guess now I will just have to stay right here,
until someone else comes along and wipes my tears.

In the water I went in way too deep,
doubting that I'd never sink.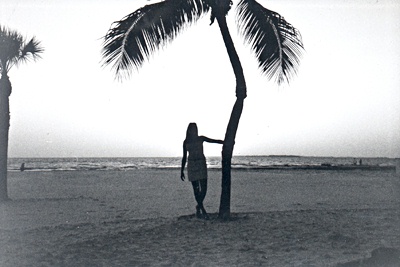 © Kim B., Marblehead, MA