Followers
November 17, 2010
Beep! Boop! Bop! Beep!
I am a mechanical sheep!
Getting herded through life!
What is up with all this trife?
Everyday brings more clones!
Everynight more and more drones!
Boop! Beep! Bop! Boop!
I'm going to follow the group!
They seem to know the way!
To the steal, copper, and tin hay!
Following others is my task!
It makes one wonder and ask,
Why do I follow and not lead
It must be in my type of breed!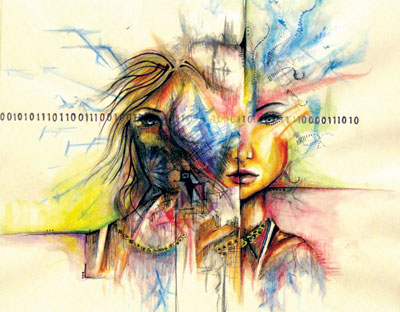 © Melissa W., Fayetteville, GA