The Perfect Guy
November 13, 2010
My perfect guy
would take limits to the sky.
He would have long brown hair,
and always care.
He would have deep, brown eyes
and put a twinkle in mine
He could sing to me
with a voice like angels' melodies.
I would fall asleep with visions of him,
and wake up just to remember them.
I would randomly smile
and come to realize he is the reason all the while.
He would call me late at night
and look into my eyes for light.
I could run to him after crying pools,
and he would still say "You look beautiful."
It would drive him insane
whenever I would speak his name.
He would never tell a single lie.
He could make me laugh when I'm about to cry.
We would paint Life in shades of greens, pinks, and blues.
Every silence, he would say "I love you."
We would know each others hopes, dreams, and fears,
and protect each other from hurt and tears.
He will be more than just a dream
and be the one to correct my frayed seams.
I could see his face everywhere I go,
and he would refuse to let me go.
He would never watch me burn.
I would never teach him a lesson to learn.
We would fit together; oh, so perfectly.
As if I were made for him, and he for me.
We would never be separated.
Nothing would make my smile disenigrate.
He could see into my eyes like crystals.
Love is a battlefield, and we are the missles.
We would be together till death do us part.
Gold bands, not on fingers, but on hearts.
Oh, that would be the life for me.
The life where I want to be.
Spending every second of my time,
with the perfect guy.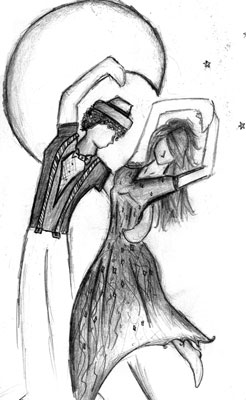 © Megan L., Everson, WA