The Re-occuring Dream
November 12, 2010
Now I lay me down to sleep.
I wonder what this time I'll dream.
I drift into a sound slumber.
It must be a sign,
for it has returned to my mind.
If only he would say what he needs to say.
No time to delay.
I don't want to watch the world keep changing,
if something inside him is anticipating.
I see him, standing near.
He's staring me down, and whispering in my ear.
I reach with arms wide open.
Words inside still unspoken.
It happened so fast.
No time to dash.
We were just loitering there.
My head on his chest; his fingers through my hair.
He wouldn't let go.
This wouldn't have come back if he didn't feel so.
Is he holding back like I do?
Denying desire, so true.
Is this more than a dream?
For my dreams are bursting at the seams.
I awake just to find,
the re-occuring dream has returned to my mind.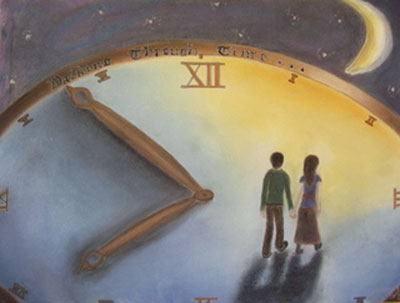 © Carollynn G., Hawthorne, NY