The Change
November 6, 2010
We started dying before the snow, and like the snow, we continued to fall.

Everything started out great. The birds were singing. The butterflies were flying. The flowers were blooming. The coffee, bacon, eggs, and toast were ready. Each day was perfect. Each night was soothed by the crickets chirping their melodies. The laughter, the smiles, the tears of joy came so sweetly. It seemed like a never ending bond between two friends. It kept the sun shining.

Then fall struck. The weather got cooler. The days were meaner. But was it really because of the season change? No. It was because of your change. The birds went mute. The butterflies fell to the ground. The flowers died. The coffee was not made. The bacon, eggs, and toast were all burnt to ashes. The crickets lost their chirp. The laughter, the smiles, and tears of joy faded. The happiness diminished. The bond that was supposed to be never ending is over. It's broken. Shattered to pieces.

The sun has disappeared. And now the snow strikes the ground. We've been dying my friend. You made our bond turn to nothing. And now, along with the snow, we continue to fall, melting to nothing.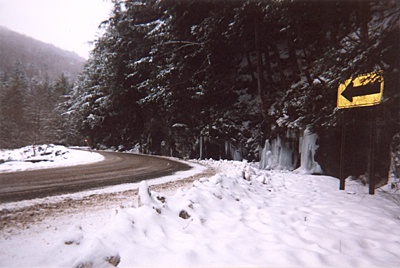 © P.J. McCann, Hull, MA