To Live is to Learn
November 9, 2010
I look insidee to find the person I once use to be.
Is she still there or has she broken freee?

One simple incident, a tragic mistake
Lost her inside of me with no regret to the take

Who she left is not someone I want to be
Where has she gone without me?

She left me with pain, lonliness and sorrow
She left me with someone who would always dread tomorrow

But even tho she left me with someone I never wanted to be
I'm forced to overcome whats been destined to me

Enough tears have been shed for her horrid mistake
No more of me will I let her take

Yes, I may have changed into someone I really do not like
But I changed once and I can do it twice

Taking from me something soo significant
Has made me stronger than I will ever be use too

But it also made me different in ways i could never explain
The happiness within me began to drain

I'm now haunted with the memories of my mistake
And now a smile is something I can not even fake

So much pain and so much sorrow
But I cant even explain to anyone why I dread to see tomorrow

Or why I use to sit up all night with tears streaming down my face
And why I will forever hold memory I can never ever erase...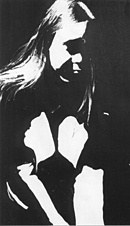 © Tabitha M., Kannapolis, NC