The Color Blue
November 7, 2010
Blue is the sky and the oceans,
and feels like floating in a sea of confusion.
Blue is the taste of blueberries. Calming, yet sweet.
The Ocean Mist and a cool breeze smell blue.
Watching your loved one walk away,
while you're drowning in your tears makes me feel blue.
Blue is the sound of tears streaming and a waterfall gushing.
Blue is The Deep Blue Sea, that endless skyway, and a sorrow filled tear.
Passion is blue.
Depression is blue.
Blue is trying hard not to hear, but people talk so loud.
Blue is being in the arms of an angel.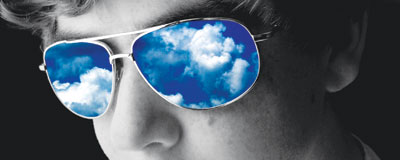 © Joseph B., Mesquite, TX