"Ode an apocalyptic night"
October 26, 2010
And so the sun begins its infamous descent from the sky
As the last rays of hope begin to disappear the world comes alive.

The fatal blow delivered by the axe man
Can be just as crushing as the transaction from day to night

The lions come alive their roars tearing down the very foundation that we call home
The locust swarm
And in the distance a horse's crazed cry splits the air.

We become slobbering hounds in this world of kangaroo courts and midnight trials.

Those above us in power are the lords and masters at their dinner tables
As they carelessly through their scraps
Leaving us the bones and the marrow
The dismal remains of society

Remember the great days when we the people stepped forth and fought not amongst ourselves
But stood up against cruel tyranny with our neighbors in hand

It is a pity that when the sun sets it sets on a dying race.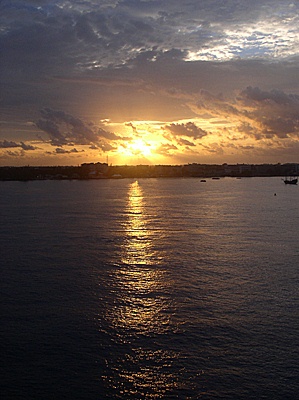 © Rebecca Y., Los Angeles, CA