Ever Raging Fire
November 3, 2010
To tell you the truth, I'm lying
Trying to create some peace of mind when all I'm doing is telling you falsehoods that could end up destroying my conscience as you and everyone around you start to believe me
including myself.
You're not getting better, as much as I want to believe you are
I spend my nights laying on the bed, crying as I realize the reality of you dying

Doctor by day, hospital by night.
Your constant visitations and complications bring on fright
You cough up blood, you've lost your hair
Bald. Somehow you manage to think that soft, smooth, hairless head of yours is the worst tragedy of this fatal disease.

Your life is fading like a passing shadow. The days I spend with you melt like snowflakes on my tongue
I can almost taste them
That taste I savor as I know its coming to an end soon.
I hold your weak, cold, precious hand in mine symbolizing that I'm here with you to fight this inevitable war inside

Every night I sit here with you and watch those needles puncture you as if it's merely a tap on the shoulder
I remember that first day at the chemo center, you told me "i'm not scared. I'm okay." and you grabbed my hand.
And I said shaking with fear, "I know. You'll be okay soon."
Do you remember?

The honesty and trust we used to share was so strong
I am no longer that person
I've lost my integrity as I try to keep you held high
I realized you didn't need that boost once it was too late.

This expiring disease has taken your life prisoner, and the one thing i can't do is find the key
You're merely trapped, not dead, not yet.
We watch you breathe and feel a heartbeat, but expect it to stop any moment.
And I know that moment is soon.

I will keep that war burning inside you,
when its so easy to give up, and YOU'LL be free.
Those were the lies I used to tell you
And I won't do that anymore
Your friendship is more important to me than your condition.
YOU need to decide when this war will end, when to wae the white flag of surrender, or when to keep pushing.
Not me.
Just know that I'll be here for you,
In this ever raging fire of cancer.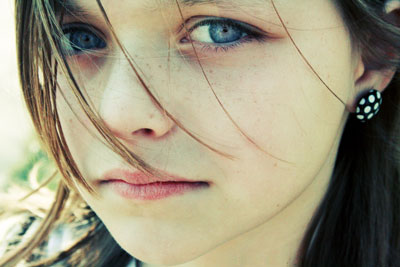 © Felicia R., Arlington Heights, IL