Dream Killer
November 1, 2010
Chew me up and spit me out
Fill me with glorious doubt.
Take me and pull my hair
Murder me with your stare.
Take my heart and take my soul
Treat me like a dirty troll.
Kick me in the shin
While you wear your infectious grin.
Cut me and scar me
Make it so it's all you can see.
Kick me in the face
Make my heart race.
Torture me in your killing chamber
Give me all your crazy behavior.
Get the town to stone me
And jump with victorious glee.
Whisper hurtful words in my ear
Give me a black eye so I can't tear.
Hit me in the throat so I can no longer scream
Hit me in the head so I can no longer dream.
Hide me far far away in a crypt
Far under in Hades pit.
But understand this, no matter how many bones you break
And lives you take
My spirit can never be broken,
My life can be your token
But you will never be satisfied
So go now and hide.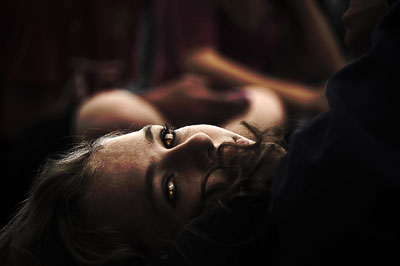 © Calvin C., Salt Lake City, UT