A Life of Anxiety
October 27, 2010
I know I love them,
I just don't know where to turn,
What if one was lying,
How do I know what is true?
With confusion as a second nature
It has blinded me from right and wrong
Not in all ways, but more then one.
Is it him or her?
The whole truth?
Only half?
I will not know with so many stories.
They buzz in my head
Like a swarm of angry bees
Relentless and Angry
Constantly changing there mind
Yet they are never silent
The memories come back
Like a tsunami they flood into my mind.
It can be so unexpected
Times like those, it hits hardest.
The tears are instantaneous
People question and even I can't answer
There is no explaining this strange sensation
The only cure I have found is comfort
A comfort very few people can give
I yearn to find it
If not found my body turns itself off
It blocks out the world on its own
As if it knows I am on overload
I sleep and sleep
It is dreamless and very heavy
I feel out of control as sleep settles over me
A thick blanket to try to keep the calm
It is harder to function but doesn't let go
School can be more difficult
For with this sleep you wake with anxiety
Everything seems to want to block you
It's frustrating and you feel trapped inside yourself
Again there is no escape if it reaches that level
You must do what you feel right at that time
All while trying keeping it under control
It can be as little having a temper
But can escalate to struggle for your next breath
Calming yourself is a battle within you
There are no physical changes except for irritation
Explanation is pointless
They won't get it.
Eventually all this it adds up to the hurt and confusion
Some of the anxiety is caused by it
But what am I to do?
No ones knows or gets it
I simply hope there is something I can do
Anything to ease the pain and tension
Without causing any harm to myself
Or anyone around me.
To live without all this stress
That alone is my simple goal
Slowly I am finding it is not so simple
There is not always a way to stop the feeling
It can come and go as fast as anything
And so I pray everyday
I pray for a relief of all of this
I pray that one day I can use my life to help others
And yet through it all I am thankful,
He has blessed me with amazing friends
Brought me closer to Him
All while helping me find truths in my life,
Like stepping stones to help me along the way,
I know I will live,
So long as He is there to hold me
And friends are there to comfort me
And family is there to support me,
I will live.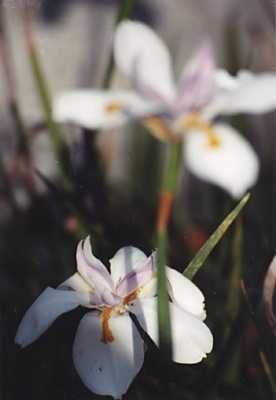 © Rusty P., Balch Springs, TX