Speechless
October 27, 2010
I get a call at the dead of night
"I miss you. Meet me."
I pull on my boots in a rush,
And grab up my coat.
I know exactly where to go.
I step out my door.
It's pluvious,
Dark, and grim.
But I keep stepping.
Puddles make my jeans,
Cold and soaking.
But I speed up,
Full of longing, missing,
And hurriedness.
I arrive outside our childhood nook. We used to be together all the time,
But you were taken from my.
To a far off place,
Now you've come back to me.
I duck under and find you,
I can smell you, the smell I was once so familiar with, the smell I love.
You look just like you did so many years ago.
The moon illuminates our cave.
I can see you big green eyes just like always before.
The soft smooth line your smile makes.
The curve of your jaw, the ark of your eyebrow.
I've missed this face.
The face I used to hold between my hands.
I've missed the way we fit perfectly together,
In each other's arms.
We sit still, motionless.
Just talking in what we won't ever have again.
Speechless among thousands of words.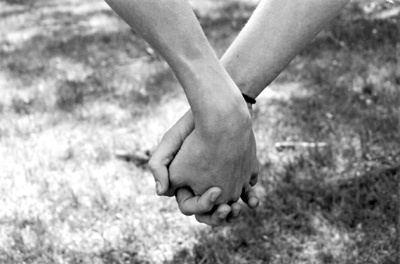 © Alexa T., Pompton Plains, NJ