Identity
October 24, 2010
And I'm quite content without
Your approval,
Disproving my removal
From society.
I find myself often glancing
At cracked mirror
Reflections, imperfections,
Minor misconceptions,
And forgetting to live.
I love, I laugh, I forgive.
But then shadows steal the
Legitimate smile,
The vile bile piles up
And I erupt.
Before, it was unclear to me,
You were a mere subliminal fatality,
And running blood dripping
Through the night
Made me blend in with the
Dark cloud crowd alright.
So I withdrew,
I knew you'd follow me too, but I was running
Blind, simply terrified of
What I might find
If I opened my eyes,
Would you still be there?
Without my disguise
Would you still have nightmares?
I masked it. I killed it, and buried it,
So that I wouldn't have to carry it.
A burden that was attached to my heart,
So I had to be smart about its destruction.
Because without delicacy
It could suffer reduction,
But I need my personality,
Or I'd die, quite quietly.
Do you even see me anymore?
Or has this gray brick façade
Started a silent war?
Alien to myself, I will
Place my identity upon a shelf, next to
Your heart.
And without your approval
All my cares and worries will depart.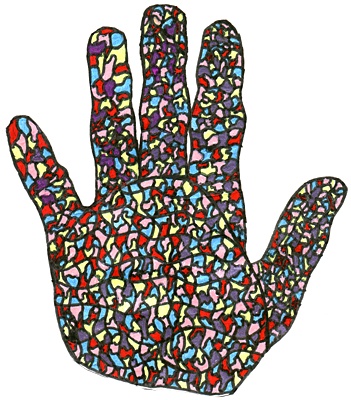 © Jesse V., Sewickey, PA