For Emmanuel
October 19, 2010
I love listening to your heart;

It speaks words you do not say.

Every beat, countless seconds apart,

Like droplets falling when it rains.

Put my ear against your chest,

Hearing the rhythm to your song.

Familiar from the day we met,

Haven't heard it in so long.

The beats always grow when you embrace me,

It's like you're on some sort of drug.

Your beats, they pick up such a speed,

The tempo of a heart in love.

I feel it quicken when we kiss,

Or turn our bodies into one.

Such a feeling that I miss,

Every moment that you're gone.

I may not see you everyday,

And I get scared someday you'll leave.

But as long as your heartbeat will never change,

I know together we'll always be.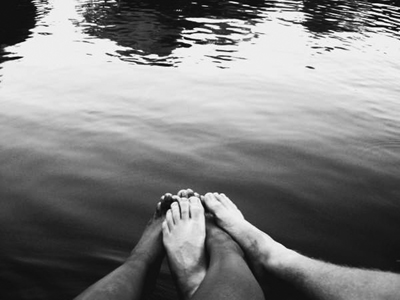 © Michelle W., Ada, MI