I Saw Her; She's Dead
October 13, 2010
She's dead. She packed my things as sneaky as a mouse and gave me away. She lives a thousand worlds away, but it's still too close. She's dead to me.
She's dead. She's moving every direction on the map. She sleeps on benches and torn up beds. She's dead.
She's dead. It's not sad, at the same time, though, it's devastating. As devastating as witnessing a murder you could not stop. I saw her wither away.
I saw her wither away. Her illness was eating her like a carnivore. She didn't want to cure herself. She stupidly stopped the treatment. She's dead.
I saw her an angry monster spewing venom one minute, and literally the next she would be a depressed angel. I saw her dance and sing like a child in the kitchen, then push me through a wall.
Mother. Mommy. Madre. Tonya. It doesn't matter what I call her, because she gave up the only job that could not fire her. She means nothing to me and for that, she is dead.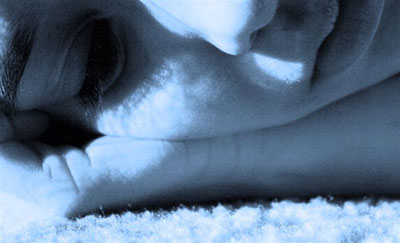 © Paula B., Katy, TX