Nothing Left Of Me
October 3, 2010
Never felt this way before,
Never want to feel this way again,
It's hard to think I was once happy,
Way back then.
Seems like so long ago,
A distant memory,
And now here I am,
But there's nothing left of me.
I'm alone, by myself,
No one understands,
Curled up in a ball,
My head is my hands.
I can't stop crying,
There's nothing for me to do,
I'm all by myself,
And it's all cause of you.
Why aren't you here?
Wrapping your arms around me?
Why aren't you holding me?
Making me happy?
Why did you leave?
Without even saying bye?
Did you want me to be here?
Did you want me to cry?
And now there's nothing left,
Nothing left of me.
I'm no longer myself,
I'll never be happy.
I'll put on a fake smile,
No one will know.
My heart is broken,
But I won't let it show.
Because I'm finished, I'm through,
I'll never be okay,
I'm a broken shell of a girl,
And this is how I'll stay.
I've been faking my smile,
For the longest time,
But no one's realized,
All my lies.
No one's seen,
This side of me,
And it'll stay like that,
Just you wait and see.
No one will notice,
No one will care,
That I'm no longer a person,
And I just sit there.
They might become suspicious,
Maybe wonder why,
But when they ask me,
I'll just make up a lie.
They'll never notice,
They'll never see,
They won't care,
That there is nothing left of me.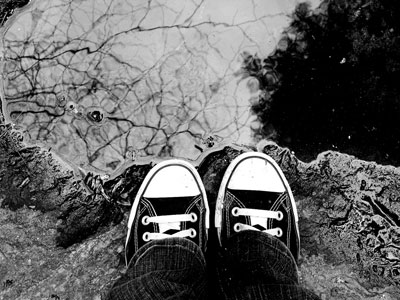 © Michelle B., Blairsville, GA