The eye is watching me!
October 7, 2010
What is that shinny jewel?
Why is it looking at me?
People call me psycho,
But only I can warn people,
Of that green eye,
No one noticed it,
Only I did,
Either way,
My friends call me stupid,
My family calls special,
Just because I warned them,
I told them about it,
But no one cared,
Never said thank you,
I cared,
I'll continue to care,
N one will make me feel useless,
I will cry all night,
I'll make them feel guilty,
For putting me here,
In this white room,
Where people call me weird,
Where people call me queer,
I won't let them get to me,
The eye is watching,
I can't let the eye know,
How I feel deep down,
If it knew,
It would use that against my own will,
Never will I show weakness,
Ill be strong,
So they don't see.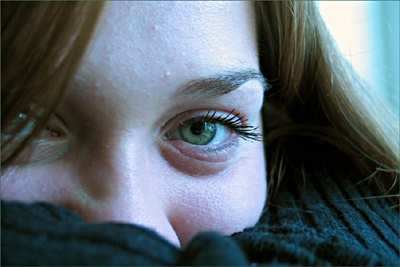 © Andrew M., Belleville, ON, Canada