Straightjacket
October 5, 2010
It's that straightjacket feeling.
Closing walls damage minds one by one,
the reservoir of lies spills out upon the crowd.
Empty words seep out of each mouth,
leaving shame upon our faces,
as well as indignity in our hearts.
Silence overtakes each, one by one.
This inevitable feeling immobilizes my body,
and my brain no longer functions correctly.
In a world full of lies that drift from one's mouth.
I am alone now, isolated by the feeling of disaster.
My heart has been infinitely misplaced,
lost deep in the matter of chaos.
I am engulfed by fear,
this corrosive thing that slowly eats away at me.
Pain flows through my body little by little.
Oh this agonizing tragedy that lives within.
It's that straightjacket feeling.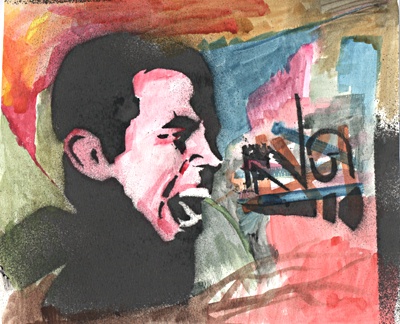 © Joseph G., Phoenix, AZ