Don't Know What I'm Feeling
October 3, 2010
I'm walking through the halls – laughing with my friends,
But then I see you.
I don't want myself to fall – but I don't want this to end,
I don't know what to do.
I'm feeling so many emotions – I don't know which to choose,
I'm not with my friends anymore.
There is so little to gain, and so much to lose,
What am I waiting for?
Do I want you to come, to hug me tight?
Or do I want you to walk past without a word?
Everything is darkness, but you are my light.
But my love for you goes unheard.
I'm scared to admit, what I feel for you,
Because you don't feel the same way,
Time is frozen, I am too,
I don't feel like I'll ever be okay.
Your eyes meet mine, and I don't understand,
What's going through your mind.
I don't feel fine, I can barely stand,
And I can't look at your eyes.
All at once, I hear no sound,
Yet everyone is loud.
Time speeds up, I look around,
And get lost into the crowd.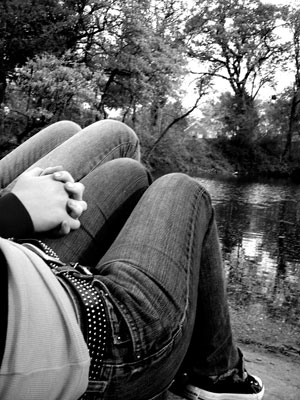 © Lauren R., Edmond, OK