crushed crush
October 4, 2010
I am brown
He is black,
not much difference...
so why does he avoids contact?

Is it the steriotypes he is scared of ?
Or does he thinks I am not good enough?

For years i had this crush
but now my crush had rust.
The silver pain of my heart now denies the fact that i am in love .

It's like i am not allowed to date
but he goes on as if he has strong faith .
The silver pain in my heart melts as i watch my rusty crush walks as a groom throught the white church gates.
I was happy for some reason
but my silver heart yarned with pain .
My crush is now married
but untouched and single i remain

Since childhood i knew i loved him,
today my feelings still remain the same
I continue to ssay to my self 'life is just playing games'

Through out time i turned grey,
only my old black heart keeps me going by the good things it says
'he will come ,he will surely come lone good day to u . His Black heart and your black heart will make a perfect two.'
I listened to my old heart like i always do .
I deeply believe it was true .

'I LOVE U' i said to him for the very first time one day
But shockingly he replied 'rest in peace, to heaven god will take u where u will stay '
i was really happy for the first time that we talked .
That's everything he said and away he walked .
I smiled in my casket and winked at my heart.
Death was the only thing that ever brought us together from apart .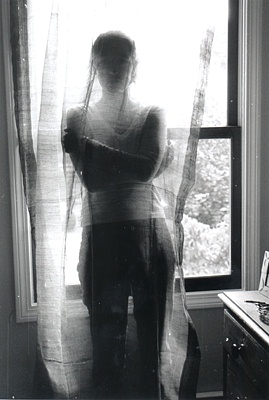 © Cerys W., Marblehead, MA