Vortex
September 29, 2010
Lost in a world of my own confusion
Searching for the answers but I keep losing
Nothing is truly ever at it seems
Something is flying over head, I see its beams
Lift me up, to the place in the sky
Remove my fears and my questions why.
I go through each day with a smile on my face
By-standers unaware of the pain in my place.
I hold my head high I walk straight and tall
So therefore I don't see the ground break, and I fall
I lay on the ground, hugging my knees
Struggling to wipe the blood, begging please
Please let me go, let me see the light
My arms cant swing anymore, i'll lose this fight
I close my eyes and the darkness pulls me down
I keep falling, but i'm not reaching the ground
Floating in the abyss I have time to think
I think of what got me here and I start creating links
Do you remember that day, when you said what you did?
I cried all night, and in my closet I hid.
My heart was breaking you opened a wound
My stomach was churning, my mind began to swoon
Now each time that day comes to mind
I look deep inside and what do I find?
Nothing.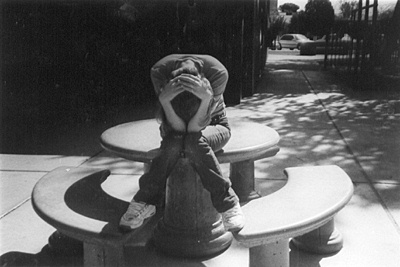 © Catherine R., Phoenix, AZ