My Love and Shooting Stars
September 25, 2010
Withered of my strength ever draining.
My love sleeps soundly far away.
He thinks me sunshine when it's raining,
and makes me look forward to each day.

This night while he is sleeping,
I stay awake under the night sky.
From the dark vacuum, moon and stars are peeping,
and a shooting star appears before my eye.

The Shooting Star brought much,
too much thought of to wish for or to hope.
I pray that God is with that star and such,
and that He keeps me from the end of the rope.

I wish my love well this morn,
That his respite through the night was restful.
I pray that him and I shall not be torn,
and that God will have him blessed full.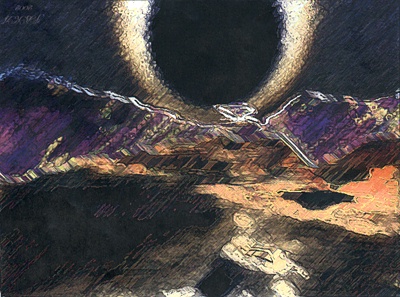 © Jason B., Colorado Springs, CO