i miss you
September 22, 2010
It's been 3 years now
3 years and 4 days
Nov. 21, the day my world was changed
The day I was picked up from school
And told we were going for a trip
The day when reality finally hit
You had been sick for a while
You'd been in really bad pain
I still can't listen to,
The song amazing grace
When I got to where you were
I realized my worst fear
The time of the end for you
Was almost near
I remembered the old days
When I was one of the only people you knew
The days when you where in the place
They called the nursing home
As I remembered this
I was told to say goodbye
But inside I prayed that you could stay alive
Those little things you would say
Are still lurking in my brain.
My mom told me to pray for you
I did more then that
I pleded to god for you, Hoping you'd come back
I asked him to keep you safe and alive
Hoping and praying you would survive
I hugged you and held your hand
As we all sat there till the end
The nurse came in and soon said,
"I'm sorry every one, but Denise is dead"

Rip Denise O., My grandpa!! You were my Hero!:( I miss you,!!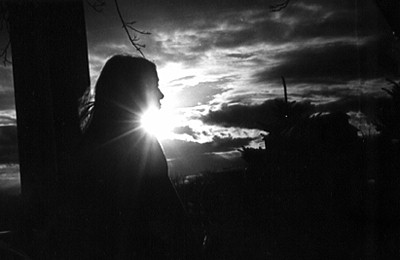 © Elizabeth G., Marblehead, MA