if my dream of you became a nightmare
September 17, 2010
My roses would not be red,
My violets would not be blue,
Everything will change,
With out you.
My laughs won't be real,
And nothing would make a good deal.

Smiles, would be hidden by my pain,
It just won't be the same.
Every day your eyes enlighten me,
But if your not here darkness is all I see.
By then tears will be running down my face,
And my heartbeat begins to race.

The faster it beats the more it cracks,
If it does happen I hope I get a heart attack.
I thought I found the love of my life,
But I guess it will be a big strife.

Every night before I sleep I'll cry,
And think about everything and yell why.
The last words you'll hear from me,
Will be with the tears you'll see.
With the broken words I'll speak.

I love you with all my heart,
Even you broke my heart apart.
The memories we had will still remain,
But so what if it drives me insane.

Just for you every thing I do will
Never be the same, feel the same,
And nothing will taste the same.
But it's your way so this is all
I had to say.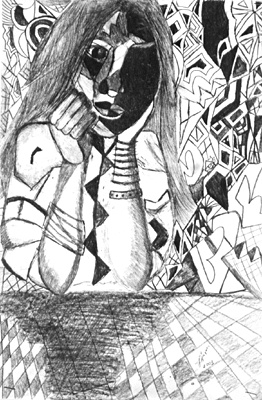 © Joy H., Kannapolis, NC