Lights Off
September 21, 2010
Can't see at all
How beautiful darkness is;
The ignorant mind rests
In the bliss of knowing naught.
All the terrors concealed
And horrors hidden inside,
This darkness hides and seals
What, to ignorance, can't be revealed.
Its veil over a day,
That shines bright and chimes;
A halo of no meaning
It creates with no purpose.
To not know at all
Seems a way good enough
To live a life like one
Crated amidst today.
So turn the lights off,
These pretences and shams;
For they care for a likeness
That none can see, today.
Turn all the lights off,
Move away from the life;
For a life of such means
Is not for what we crave.
Turn all the lights off,
They know aught not;
They rise to make known
Their presence sharp, shone.
But what life is this?
Turn all the lights off
'Fore the light of life extinguish.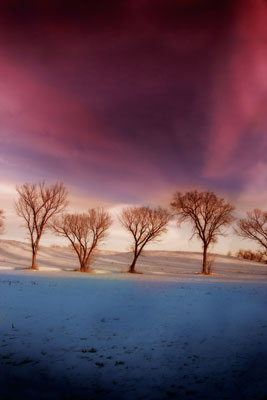 © Elizabeth H., San Bernardino, CA