The thing in the mirror
September 17, 2010
What is that thing in the mirror?

That couldn't possibly be me standing there.

She's fat, she's ugly; she's not right.

Look at the way she twitches in the light.

She's a monster; she must go.

I bend over the toilet and force the bile to flow.

I gag and I heave.

I collapse and I cry.

I just want to die.

I feel so ugly,

All because of the fat beast within me.

I get up and look at it; the thing looks back, staring.

It mocks me as I begin glaring.

I look down at my ribs; they stick out so much.

My skin is so thin to the touch.

I look so pale,

My bones are frail.

Without a sound,

I fall to the ground.

With a soft, weak sigh,

I lay there, waiting to die.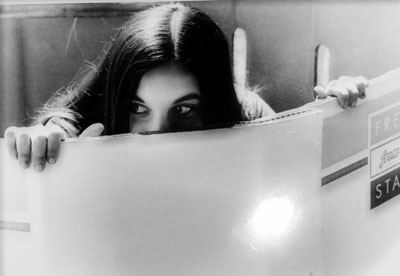 © Sarah S., Winter Park, FL