The Art of Envy
September 9, 2010
Our Envy sneaks in among us,
And builds itself from our want,
Too often as the tempest, seldom as the gust.

And our better thoughts it begins to haunt,
As ill wishes form and needs subside,
And cumulative desires can't help but taunt.

Soon, such jealousy is hard to hide,
Soon, machinations take up their throne,
The will of the covet comes like the spring tide.

Contempt and anger are quickly where they belong,
Yes, Envy has taken the heart,
Conscience itself tells not right or wrong.

Long will it be before such feelings part,
None can covet not and keep Envy at bay,
None can deny the eternal art.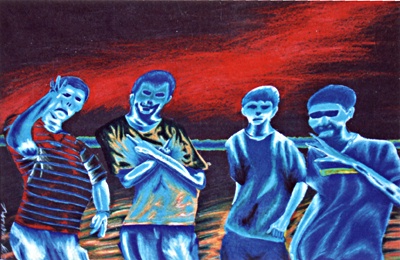 © Troy W., Kannapolis, NC