What a bird see's
September 6, 2010
What does a bird see when it flies up high?
Can it see me walking by?
Can it tell who's a traitor?
Can it tell what's an alligator?
Can it tell the difference between a worm and bread?
Can it see the top of your head
Does it fly above
Because it's in lovr?
Does it stop and smell the roses sometimes?
Does it make up silly meaningless rhymes?
Does it see if you're talking to the boy from class?
Or does it only have eyes for a largemouth bass?
When it sits on a tree branch is it in deep thought?
Thinking about what life has brought?
Does it sing its song
to tell you life goes on?
Does the early bird really catch the worm?
Do birds look upon us and think we have germs?
Do birds fly into your hair
because they just don't care?
Or because their weight in flight
and you're out of sight?
If you ask me
A bird I would be
because of all the things I'd get to see!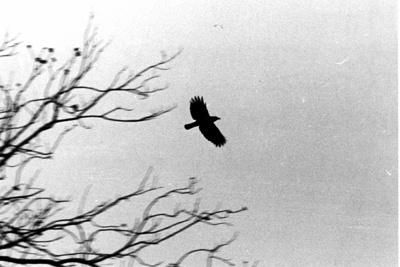 © Jacqueline T., Flowermound, TX