Say Goodbye
September 6, 2010
A perfect day, just you and me
but now the past, is fantasy.
You left me then, nothing to do,
how could you leave? What did I do?
I saw your face just yesterday
tears fell from my face, nothing left to say
to the man that broke, every part of me,
by saying we, were history.
Is he worth my pain, or haven't you seen?
Because I keep wondering, what does this mean?
Did you cheat on me, hope I wouldn't hear?
Or did you leave before I could cry a tear?
Did I say something, what happened to us?
I thought we were, built up of trust.
I'm just so sick of all these lies,
and deep down inside, all I can do is cry.
So tell me please, all of the truth,
was it me or was it you?
I don't want to be your Juilet,
if you're not Romeo,
I want to have someone, and need somewhere to go.
I want to run away, get far from here,
to a brighter day, where the skies are all clear.
You won't be seen, I won't have a tear to cry,
because I'll finally be, the one to say goodbye.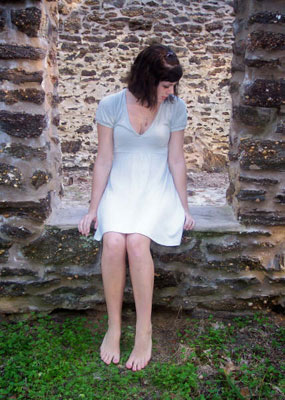 © Katie S., Vineland, NJ