Nature's Way
September 6, 2010
A blue bird sings from far beyond
a simple hum, not quite a song
The leaves all green, and flowers bloom
the air filled with their sweet perfume.
The morning air's simple and calm
and the beat picks up as the day goes on.
The crickets chirp as night draws near
a simple sound, but all can hear.
The sun falls, and the moon takes the sky
shining brightly from way up high
as everyone lays, asleep in their beds,
wishes and dreams filling their heads,
the world outside prepares for the next day,
while calm and serene, it is nature's way.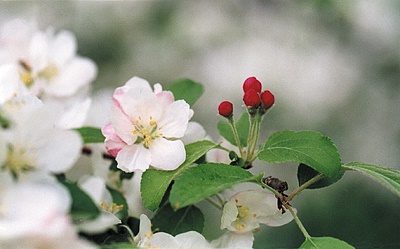 © April P., Newark, DE