What You Mean To Me
September 3, 2010
n my heart there will always be,
a part of me that you set free.
You helped me break away my chains
and saved me from my own pain.
When my world comes crashing down,
and the walls I build fall to the ground,
you're always there to rescue me,
to help me up and help me believe.
You smile and it lifts my spirit.
When there's trouble, you lead me through it.
You take my hand and hold on tight
and whisper in my ear "It'll be alright."
You're my rock when I'm weak.
You're my words when I can't speak.
And just in case you don't yet know,
I don't ever want to let you go.
I need you like the air that I can't live without.
And I don't have a shadow of a doubt,
That I was made for you and you were made for me
and together, our love will finally set us free.
So when the day ends and night will finally fall,
the good, the bad, and the ugly-- we'll get through them all.
And when you wrap me in your arms and hold onto me tight,
the whole world disappears and for once, everything feels right.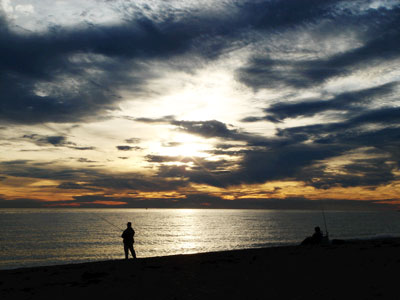 © Sarah C., Hillsdale, NJ