~Life n' Love~
August 16, 2010
Life is and always will be.
But life will also always be void,
Void of emotions such as love for me,
Happiness too, has been echoes long destroyed.
Life is void of all good emotions.
Need i remember them from before?
I am unable to even notion,
Notion what they felt like anymore,
But when i met with her eyes,
I could remember joy and happiness,
They became clear to me like a crystal pond that sent me on a rise,
I eventually felt my love try to express,
Show itself from my heart, and ask for a return,
But my mind could not, for i had been hurt too many times that each sent me to a depress,
But when i felt the touch, ever so soft, of her lips on mine, my heart was in a new burn,
For it was she who carressed me,
Through all my troubles,
And I am now to be,
Able to love once again.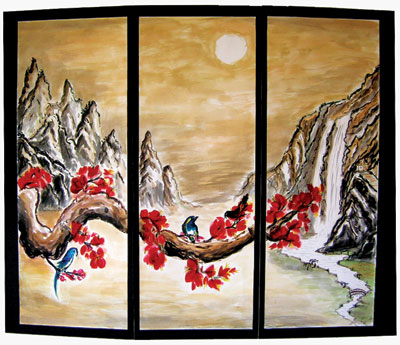 © Jiraporn R., Cerritos, CA