I Heart Books
August 19, 2010
Today they say, desperate times call for desperate measures,
but you my friend are one of lifes greatest pleasures.

Behind your illustrated exterior you hold gripping stories to be told.

The crisp white pages I love to caress, while basking in the magnificent ideas you possess.

Loves so true like Cathy and Heathcliff, Mr. Rochester and Jane Eyre, but my love for you does not compare.

A many great fads have passed in our lifetimes.
Make-up, fake tan, John and Edward Grimes.

We seem to pass by, look at you without thought. We don't think about the wonders you'e got, hidden in your safe paperback layer.

So forget about electronic gadgets and people's strange looks for nothing could ever tear me away from my books.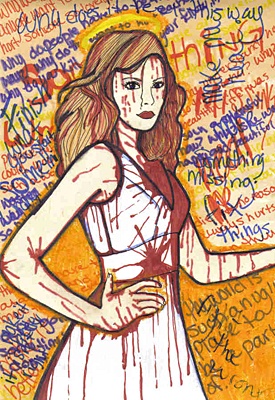 © Sara D., Aiken, SC