Without Hope
August 12, 2010
The air I struggle to take in,
Barely supplies the adequate necessity for life.
I can feel the emptiness in my stomach's pit,
And the sorrow which plagues my nights.
Inside, I sense blood flowing throughout my veins,
Sifting the impurities of my existence
And forcing memories of long ceased pain…
Surfaced now into my being,
They rest in my thoughts and dreams.
As a measure of will
I push my body to its limits.
I force my fingers to gently caress my cheeks,
Reassuring the presence of my face,
I feel with cool intent and realize the absence of myself;
depth of my dimeneshing pace.
I find that my legs, and feet, and body
Have become null to the pangs of life,
I rely solely now on perception and fight
Just to fight.
I stand in myself,
I stand on what others see as solid soil and terrain.
Worth the trek, and toil and agony,
The loneliness, the torture, the pain.
I stand with eyes lingering high,
And aspirations sinking low.
I see the product of my time,
And the stains of these tears
Which form this backward flow.
I see with eyes open,
To a world of lost notions,
And goals.
I see with experience and time,
For what I have sensed
And what I now know.
I wish not to be enlightened.
I strive not for the fame.
My sincere concentration
Is to find purpose
And refuge from the pain.
I sense great tribulation in my bones,
Yet I no longer wait to preserve this existence,
Or ponder on the things I should not know.
My pursuit,
Condensed…
Find a way to cope.
Stand though weak,
Find strength without hope.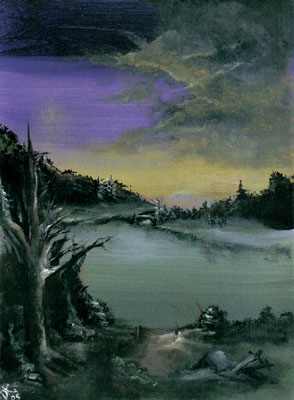 © David K., Birkenhead, UK