just another beautiful girl
August 12, 2010
she walks on roses with her heels.
she mutilates the hearts she steals.
her makeup drips as she cries.
with each broken heart, a peice of her soul dies.
she awaits her knight in shining armor.
someone to break down her walls with no intent to harm her.
a man to make her blood boil through her veins.
to console her and heal her pains.
she feels fear towards the will of some.
she fears her knight will never come.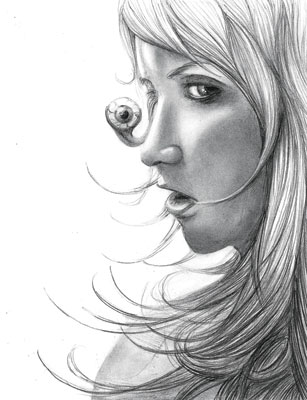 © Jessica P., Bethel Park, PA