Three meaningful words.
August 2, 2010
I left school and went to your place, so tired from the day,
I made some lobster for dinner with a bottle of chardonnay.
After supper we went to the bedroom to take a nap.
As I led the way, pulling you by one hand, you give my butt a slap.
When we laid down, I rest my head on your chest, and listen to your heartbeat.
I take deep breaths, inhaling the aroma of your skin. I love how you smelt so sweet.
I love how your smell would always linger.
As I lay there I gaze at the engagement ring on my finger.
You follow my gaze then kiss me. Your lips on mine, so soft and kind.
I drifted off to sleep with thoughts of our future on my mind.
I stretch awake, running my hand over your side of the bed. I'm alone.
While I get up and wander around the house, searching for you, I find a note by my phone.
As I read the note, it kept replaying in my head.
This is what it said;
"To my girl,
I know I mean the world to you. I've helped you through the good and the bad. I hate to tell you this, but, I love your friend more then you. I don't see the point of keeping you. You're just an overweight little girl who needs to get a life. I fed you so many lies, and I think its quite funny. I told you you're beautiful, and I can't believe you fell for it. I call you my baby, but you're truly mine. I own you. Your just lucky I saved you. No guy could ever love a thing like you. You're a hideous monster. Now that I think about it, you're not worth it. I can't believe you didn't notice I was using you like a puppet. Well, now you know not to trust guys who say 'I love you'.

--Your man"

By the end of the end of the letter, on the outside I was crying,
But on the inside I'm dying.
He killed our baby. He shot my dog.
I found their bodies lying in a pile out back by a log.
My dog was only five months old.
How could your heart be so cold?
Now baby Cameron is dead. He couldn't talk.
Hell He couldn't even walk.
My tears in my eyes, they burned.
My stomach, it churned.
I fell to my knees, and started to plea;
"God, take my life, and end this misery."
As the months passed, my soul, it began to slowly disappear.
I blocked my emotions, promising to never again to shed a single tear.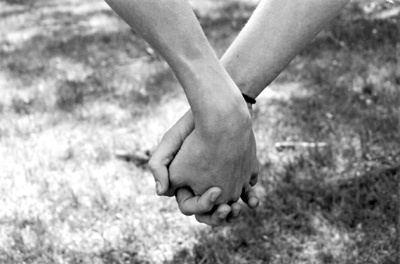 © Alexa T., Pompton Plains, NJ