Dagger in the Back
August 9, 2010
Stab me in the back,
Pull the knife down,
Tear through the spine in my back
Don't make a sound.

My feelings pour like blood
Pour down onto you.
Why are they so loud?
This is not brand new.

On the floor lies a body.
That body is mine.
Why is the floor so bloody?
There's no room to shine.

How could you do this?
Leave me here to die,
You're just in pure bliss
As you walk on by.

There's nothing here to see
Just stab me again and leave.
Just how much are you in glee?
Just leave me here to be.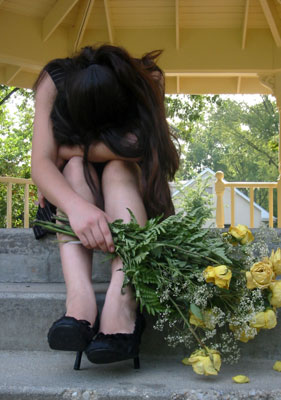 © Martha V., Morton Grove, IL