Just another dream
August 10, 2010
It was dark. So dark and you were my light,
You shined throughout everything so sweet, so bright.

I know that you're there for me without a doubt,
Whatever situation we were in you'd get us out.

Baby what have you done to me? I think I'm in love,
You make me feel so good, special, beautiful, all of the above.

I'm your Bonnie; you're my Clyde,
Together we will ride,
Around the park,
With you in my heart,
Forever forever,
Throughout the stormy weather.

But then I wake up from my dream,
I look at you with this other chick and she seems,
Like a b****,
I get mad so I pack my stuff and switch,
Down the hallway for some lunch,
But not before I put this letter in you mailbox telling you I love you a bunch.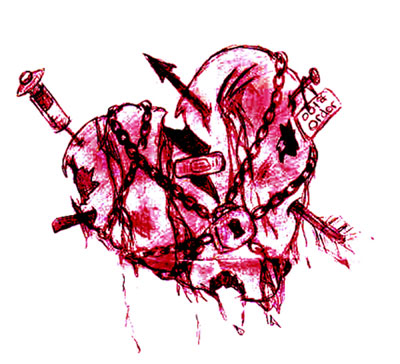 © Asia B., Hudson, MA