To Big Brother
August 1, 2010
You watch above me,
Just waiting and waiting
For one stupid mistake
To come my way.
If I speak my mind
You will send them after me, without mercy,
You love your Thought Police,
As if they were your own children.
You control my thoughts and my actions,
And you find pleasure in your oppressive regime
Cast your power over us with skies of gray
Constantly watching our every move.
You crave the sweetness of pain,
The comfort of warm blood trickling down my face,
And become furious when you
Detect the slightest hint of rebellion still left in me
A dark room,
And a cage of hungry rats is all you need to put some fear in me.
Oh Big Brother, I cannot wait to watch you die,
For how will history survive?
And my sense of anger, and the cold taste of fear,
If you weren't here,
Life would be a breeze
And free from this oppressive society.
Big Brother, how I hate you so.
I've never loved you,
And I wish you would go.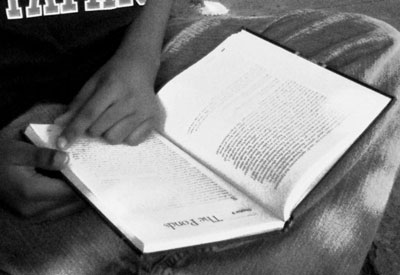 © Allan L., Plano, TX