Now 'till Forever
August 8, 2010
I knew it was wrong from the moment I laid eyes on you,
but you looked at me and my heart jumped.
Your hazel-green eyes gazing into the violet of mine,
I couldn't take my eyes off of you.
Your presence was like a sin itself,
I knew I shouldn't love you.
But there was something inside of me that prevented that,
preventing me from not falling out of love.
I try not to fall in love with you,
but the more I tried, the more it worked against me.
Everyday I see you smile and my heart just flutters,
I also fall more in love.
My friends say I shouldn't be with you,
But I always denied that I never was.
I imagined dancing with you in the moonlight,
seeing your hazel-green eyes on mine.
I imagined strolling the beach with you,
with the moonlight dancing off your skin.
I imagined being with you from now 'till time ends,
just you and me together.
That was when I knew I had fallen deeply in love with you,
so deeply that I would give up my life for you.
With each passing days I fall more and more in love,
up to the point where I couldn't think.
All my thoughts were of you,
all I dreamt was you.
Until one day I got a phone call,
a phone call that turned my whole world up-side down.
I rushed to the hospital-bed where you laid so still,
I saw your peaceful face, the paleness of your skin.
I knew you wont be able to smile for me any longer,
the doctor looked at me in despair.
He needs a heart transplant,
I remembered the doctor said.
They ran tests on me until they knew I was right,
but all i could think about was you.
I laid on the hospital bed now,
looking at you, your body so still.
I whispered I love you as they close the curtains between us,
I knew it was wrong from the moment I saw you.
But I would still love you, from now 'till forever,
my tears fell from my eyes thinking that I wouldn't be able to see your smiling face again.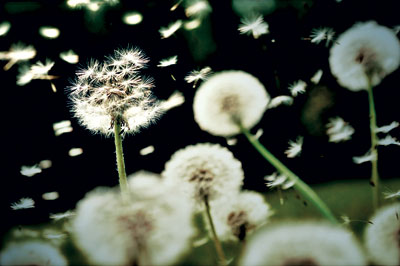 © Haley L., Anchorage, AK