To live life hardly.
August 10, 2010
To live life hardly,
To look at glass and not through,
To pretend and smile as if you cannot see,
The truth before your own eyes.
Wave and laugh on the arm of a man,
Whom you don't love anything but the thought of.
Build your life a castle of cards,
Shakes and sways with every breeze.
But continue on,
And say all's well
Alone only will you grimace in worry.
Sit and watch your life play by,
Consider what's been done,
And miss what's happened.
Live your life in a house of glass,
And hope no rocks are thrown.
For it only takes one,
To fall a glass home.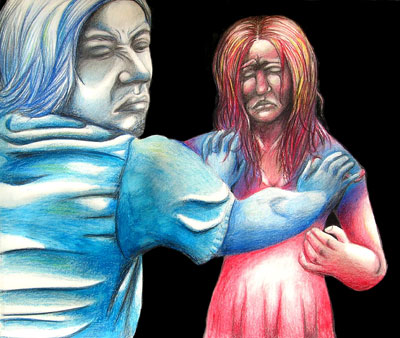 © Jessica P., Bethel Park, PA