Daddy.
July 31, 2010
'goodbye' he said, as he left
walking down the stairs.
tears streaming down her face,
people she didnt even know could see she cared.
'i do love you though'
he said, as he went.
and although she denied it then, she loved him too.

The others dont understand,
daddys not coming home.
her palm pressed against the window as he drives away;
she'd never felt so alone.
it was all her mothers fault - she would scream.
daddy was her hero.
she hoped when she woke up, this would be just a dream.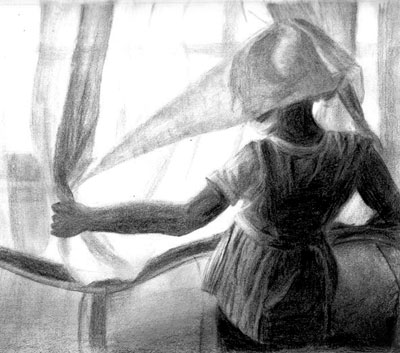 © Kelsey M., Davenport, IA