I wanna go back...
July 28, 2010
I wanna go back to the days of purple and pink
When finger paint smudges
Upon a piece of yellow paper
Was hung on the
Wall
To when everyone was teased,
But,
Knowone was hurt,
Everyone had a smile
That would never fade away.

I wanna go back to the days
Where crushes remained crushes
And never took action
When you never got that feeling
in the pit of my stomach
because every thought was a
happy
one, with imaginations looming,
in every direction.

I wanna go back to the days when
I wasn't too old to have temper tantrums
Or play on a swing set
and beg for underdoggie
Because it made you go the highest
To when I wasn't to heavy for airplane,
When my daddy flew me around the house
While I screamed and yelled
For joy.
Nightly tickle torture,
But never tired in the morning.

I wanna go back to the days of nonstop fun, when
School
Meant learning the alphabet then
Playing, all day long
Tiny secrets that meant the world
Lies told for the benefit of others
Not yourself
Waiting to become the mail carrier, on the job board.
Celebrating the 100th day of school, instead of
Saying "ugh! Not even half way done."
Crying not cheering at the end of school
and being carried around into the deep end of
the pool, because you couldn't
stand.

I wanna go back to the days
when you believed
you could do anything
And it wasn't
Too late
No one would stop you
Even
Yourself
From fulfilling dreams and being
yourself.

I wanna go back to the times
without a worry in the world.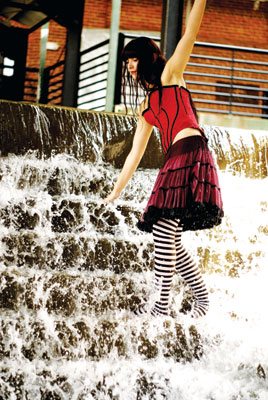 © Daniel H., Durham, NC