Together Fornever But Here Forever
June 28, 2010
Maybe I'm not being clear ad honest with myself and it was never your fault, just me.
Loving you was never enough.
and everything that would, could, and should happen, didn't come true about me, you, and a lot of other stuff.
"Do I love you?" is the question that I ask myself whenever you come around.
And sadly that answer still hasn't been found.
I told you I love you, but I'm not in love with you.
I cried that night and i couldn't see your face again.
That answer might stay the same until GOD knows when.
I don't love you, or maybe I do?
When I started to cry, I told my friends to pay me no mind.
I was in a state of regression, and at the same time feeling like depression.
I was walking through Hell's pass with shattered heart made of priceless glass.
And when I was around you I felt like an a**.
We were together fornever, but here forever.
And maybe one day we will get through this tormenting endeavor.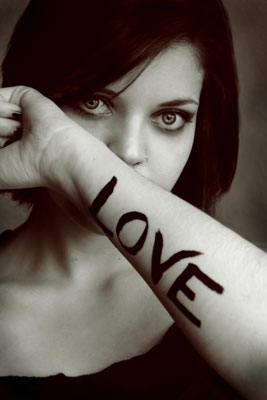 © Michelle B., Blairsville, GA