A Soldier at War
July 3, 2010
Panic erodes as the day begins.
Bullets fly through the raging winds.
Safe at home are my wife and new born.
While I fight through this desert storm.
Innocent people being blown to shreds.
While God sighs and hangs his head.
Many brothers of camouflage and fear.
Stand waiting for orders and shed a tear.
The red velvet water starts streaming down.
Starting from my head onto the ground.
Voices, faces, arms and hands,
Reach down to me and yell demands.
They tell me stay, look in their eyes.
They shout for someone to get the supplies.
That's when I realized a horrible thought.
I am going to die, so the light I sought.
But nothing came. No bright, white, light.
The voices faded. The noises didn't sound right.
Then blackness rushed over me. That's what I remember.
That is all I remember of last December.
I wish I was home with my family and friends.
But I will fight for my country until the war ends.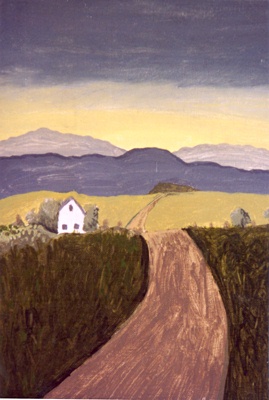 © Alisa L., Tracy, CA