In The Mirror
June 27, 2010
Look in the mirror and tell me who you see
Is that your reflection standing beside me?

Is she bleeding deep inside, too broken to cry?
So battered and bruised, but is there a reason why

Is she laughing with friends, too oblivious to see?
So fake and care free, it's easy to believe

Was it her fault that his love was so askew?
She's mourning her innocence and his lies she once knew

Is she Miss Popularity, too vain for charity?
So beautiful and perfect, but she knows she doesn't deserve it

Is she drying endless tears, too selfless to mind?
So radiant with concern, she'll forget her own failures with time

Look in the mirror, it'll show you who you are
Is that your face in your hands, so shattered and scarred?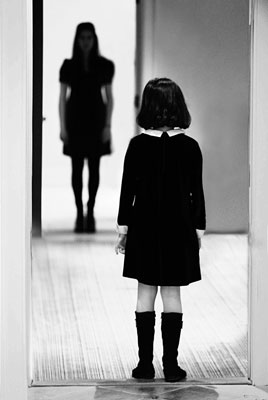 © Susannah B., Greenwich, CT