Glass Feathers and Shattered Dreams
July 27, 2010
Lonely bird with icy eyes,
sing your haunting lullaby.
Sing your sultry siren song,
and string the other birds along.

Lonely bird with broken dreams,
break your mind and snap your wings.
Open your heart to shades of grey,
to find yourself and fly away.

Lonely bird with a heart of stone,
break cement or die alone.
For if you're too free to greet the day,
then I'll be tempted to fly away.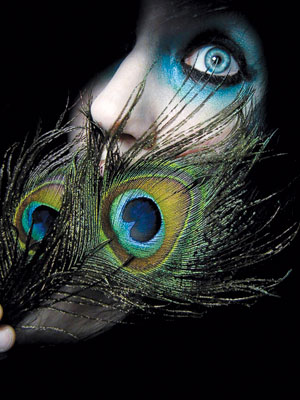 © Davina G., Abilene, TX