Perfection
July 12, 2010
There are spaces between my fingers
Yours fit right in together
And are the thing that us does tether.

Unexplainable joy fills my heart
As I look into your eyes
Their story could win the Nobel Prize!

The illustrations could win as well
They keep me searching for more
Among the masterpieces galore.

Just audible you murmur, "Sweetheart,"
An awestruck nod I give you
You drop to one knee, my mind askew.

Your hand on my cheek, brushing my hair
You're words so clear, so sincere,
"Will you be my wife, my precious dear?"

A river rushed down my cheek
As my ear attained each precious word.
The moment of my life had occurred.

And so I answered yes to my love
Then I felt your lips on mine.
I returned the pleasure, t'was divine.

My man and I are for each other.
Perfect-we define the word
It's just like singing and a sweet bird.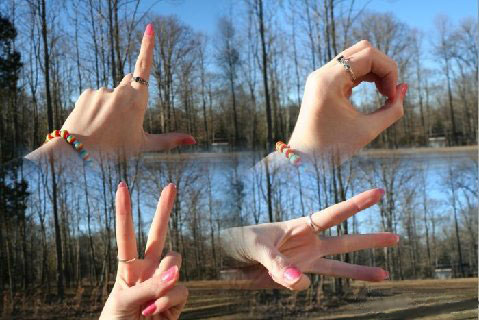 © Kayla D., Croydon, IN